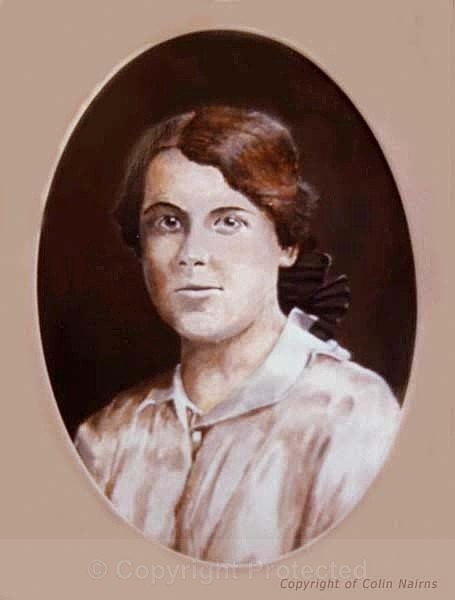 This portrait was a private commission and very similarly to the previous portrait it was painted from a very old and cracked small photograph which first had to be restored.

If you have such a photograph and would like a portrait painted, please get in touch as very often the picture can be rescued.
"Sheila's Grandmother as a young girl"