"Loch Droma, Wester Ross"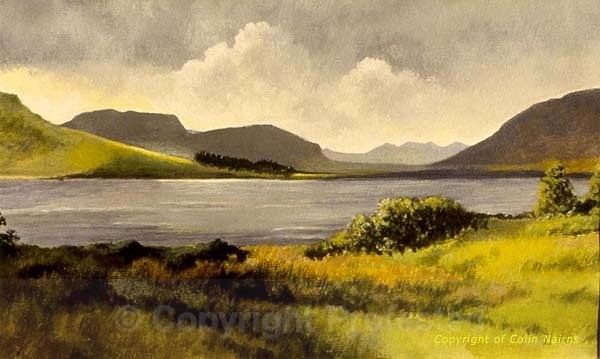 The original painting is in a private collection. In fact there are two 'originals', one was painted and sold to a private collector and then a friend commissioned another painting exactly the same as the first which had just been sold - but then no two paintings are ever the same!

Prints of this painting are available.
"Loch Droma, Wester Ross"